ImpetroGear Modular Backpack - Bike Pack 15L
×
Materials:
Nylon Ripstop 330D (Grey)
Nylon 2000D (Black)
YKK Zipper
Capacity: 15L

Weight: 1.05 lbs (pack only)

Dimensions (H/W/D): 20 x 13 x 6 inches

This item is shipped from our warehouse in Las Vegas, Nevada.
- In continental USA, our delivery window is normally 2-3 days.
- For our customers in Canada, pls allow 3 to 5 business days for delivery. We cover duties for our Canadian customers, so no additional fees are required to be paid by our customers.
Pls note that the above are guidelines, and there may be situations where your order takes longer to be delivered. Pls read about Shipping policy here
We have a 90 day no questions asked refund and return policy. We will pay for any postage for returns. No hidden fees!
You don't need everything when you're riding but the essentials require space. The Impetro Bike Pack neatly organizes pumps, helmet, pads, valuables, and camera accessories so you can focus on smashing down that mountain. Ideal for road biking.

Activities: crosscountry, all-mountain, enduro, road biking and downhill style mountain biking 
Seasons: spring, summer, fall
The Bike Backpack  is part of our premium Impetro Gear modular backpack collection   designed for mountain sports activities.
Features:
Exterior helmet sling for secure transport on the climb or gandola
Large main compartment for gloves, GoPro, snacks and accessories
Side straps for knee pads
Deep top pocket for goggles or glasses
Hideaway pocket for tools and cartridges
Side pocket for pump
Quick access front pocket for wallet and phone
Durable rain cover
This product includes a bike pack and base unit. The base unit is common to all our backpacks - all our mountain sports packs zip on to the same common base.
---
ONE BASE FOR ALL OUR BACKPACKS
The Impetro Gear system consists of a state-of-the-art Base Unit designed for maximum comfort and utility paired with a backpack of your choice (hike, bike, ski, mountaineering) depending on your outdoor activity.
By keeping the Base Unit the same, we are able to significantly reduce material and manufacturing costs and pass these savings on to you.
---
INNOVATIVE X-HARNESS
Our patented X-Harness can be fully adjusted to the contours of your body and provides an unprecedented range of motion.
"First backpack that truly gives me freedom of movement downhill, making me forget I have it on my shoulders"- MTB Magazine
---
BIKE PACK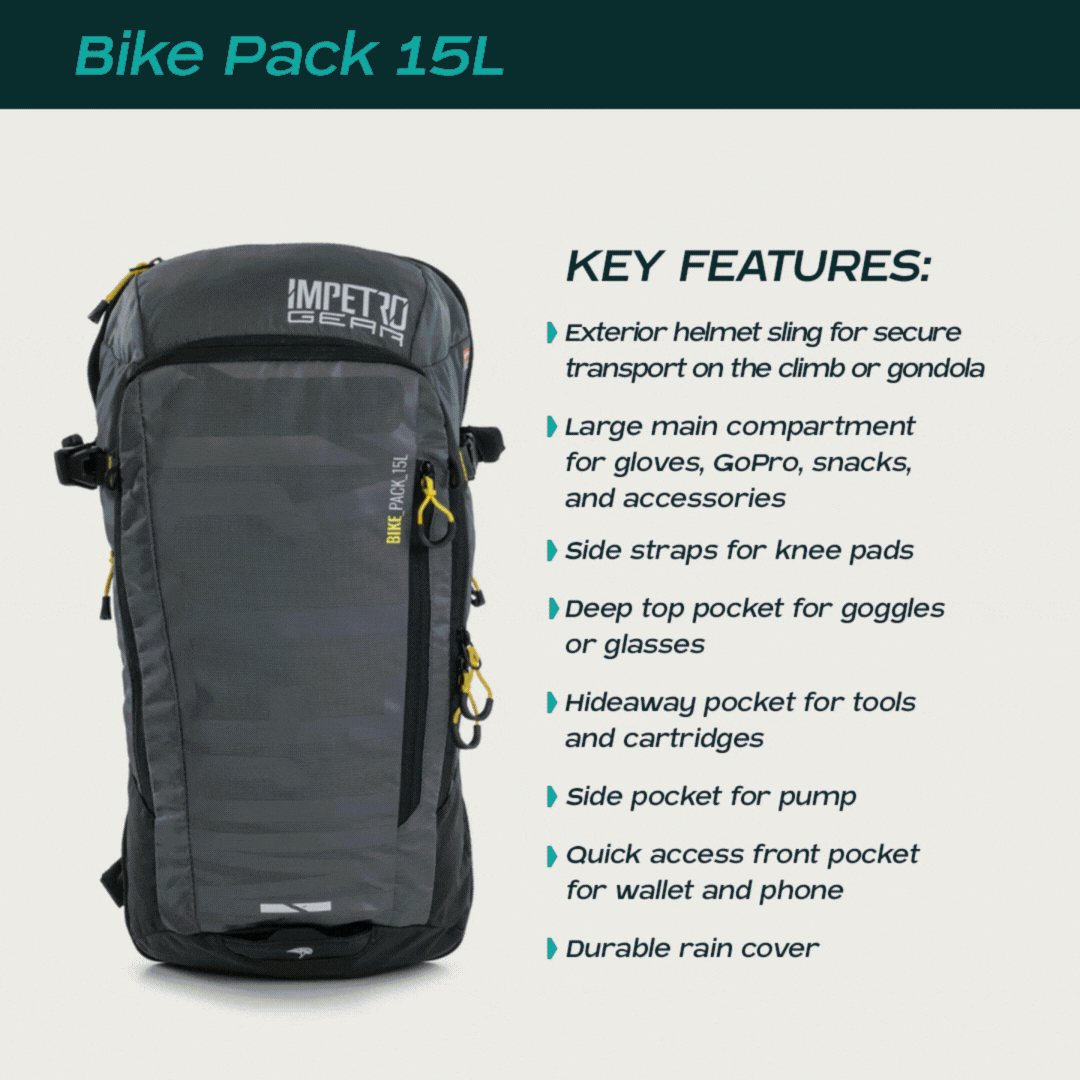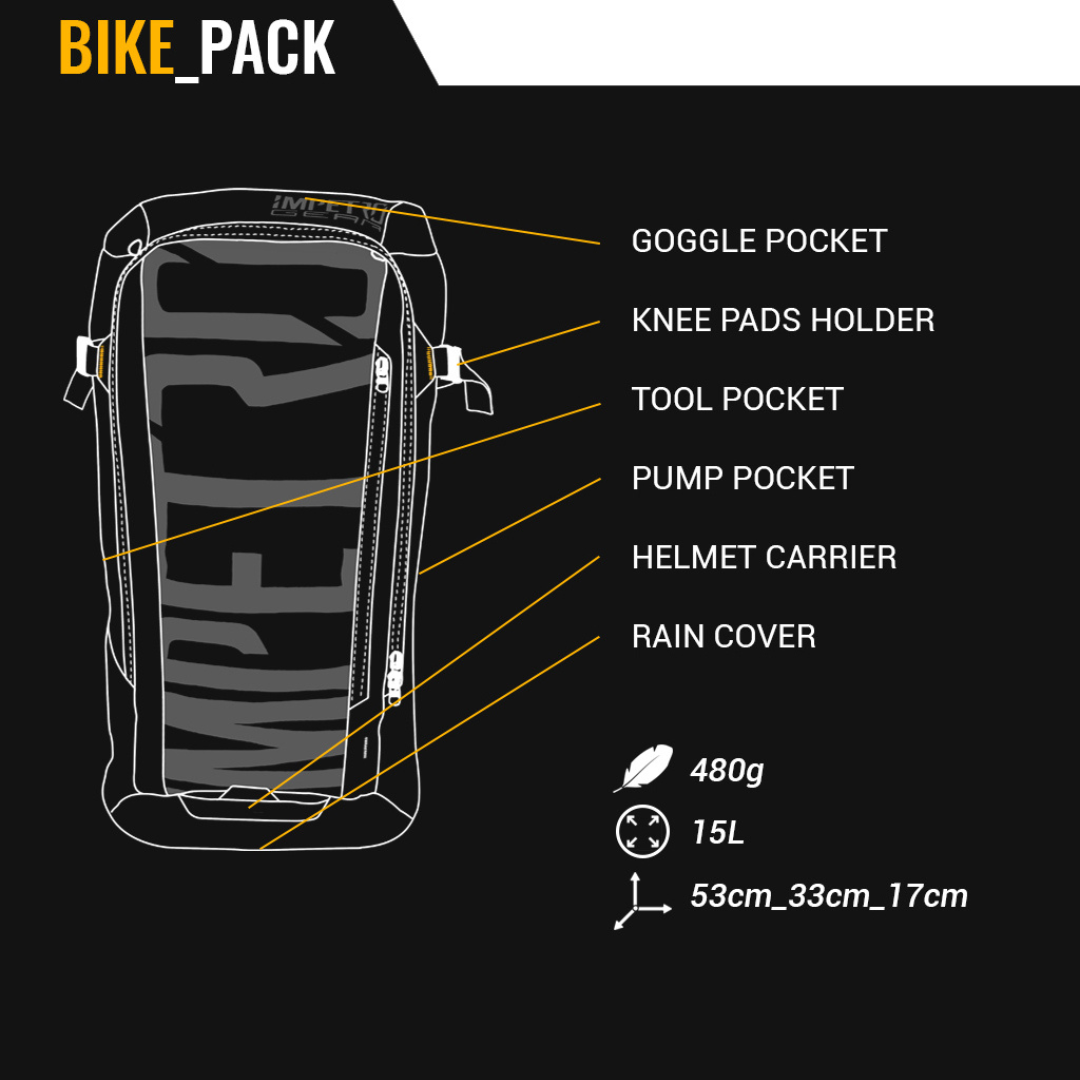 BASE UNIT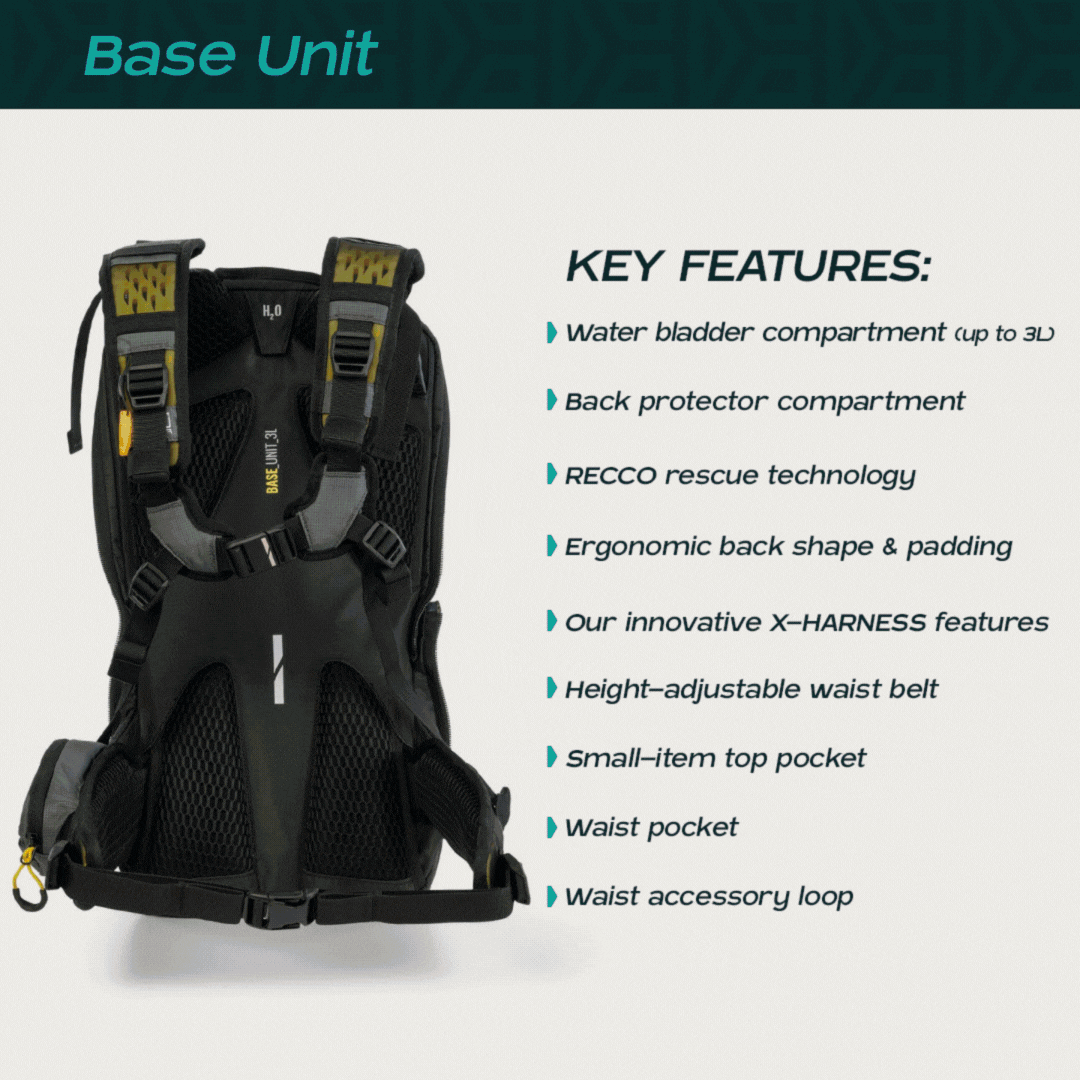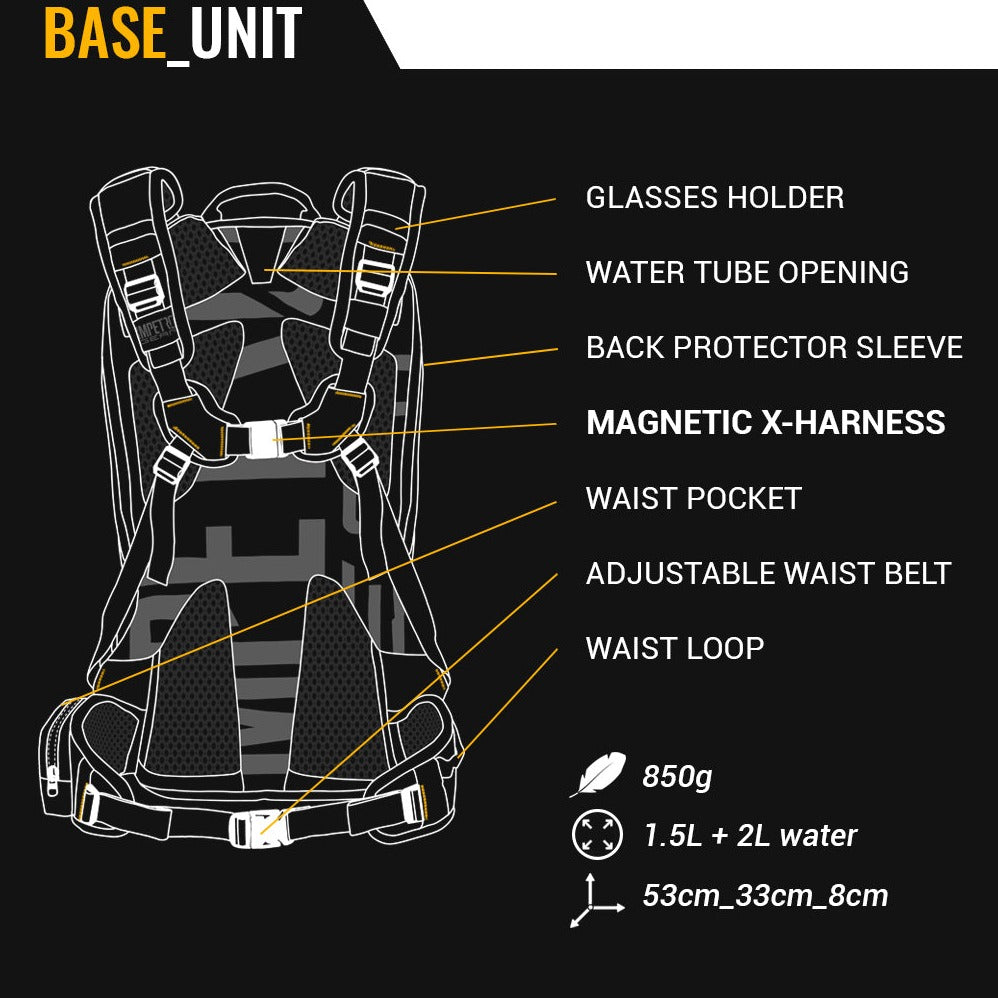 OTHER REASONS TO BUY IMPETRO GEAR
QUALITY
We only use premium materials in the design of our backpacks: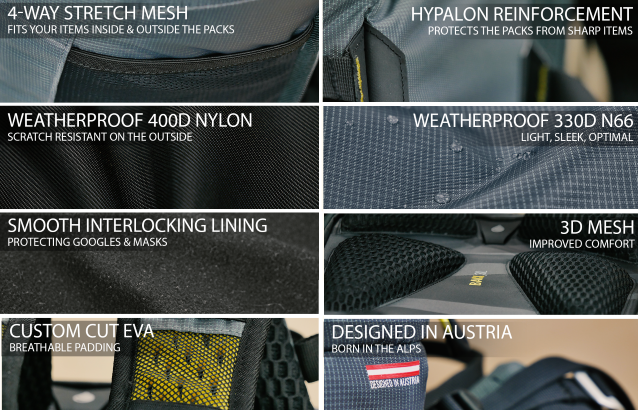 COST ADVANTAGE
1-855-485-2954
Mon-Fri 9am to 5pm (EST)
Sat - 10am to 3pm (EST)
Live Chat With Us
Mon-Fri 9am to 5pm (EST)
Sat - 10am to 3pm (EST)
Send us a message
We respond the same day.
Customerservice@baltoro.com
Our customers love Impetro Gear backpacks
Excellent
5 average
15 Reviews
I love the Harness that comes with the bike pack. It certainly gives a degree of freedom that other backpacks don't.
Tom S
Houston, US
I bought this to use for cycling on my daily commute. I've only used it 2 or 3 times, but it looks a quality product. Its not too deep, so you can't put a lot of stuff in it. Otherwise a neat pack.
Bernard M
Toronto, Canada
I saw this product in Germany with a friend of mine and was glad to know it was available here as well. I like to bike and run and with these two backpacks I can do both without paying extra.
Peter F
Las Vegas, Nevada
The X-harness is amazing!
You feel the load of backpack on completely different points.
And yes receive another level of freedom.
The only cons -> if you untie the X-harness -> the backpack start pulling behind. My perception is that I didn't succeed to fix properly the shoulder-straps so I will play again.
If the X-harness is tied -> everything was perfect even with full backpack.
Plamen B
Salzburg Austria
This is a great quality backpack. Customer service was very helpful with my questions and shipped fast.
Anna P
New York, US
Nice backpack...bought this one to test it out. Will add more of their backpacks. Love the freedom that comes with the harness/base unit that comes with this.
Nick K
Pittsburgh
Love it. It's high quality at a very reasonable cost.
Phil S
Boulder, Colorado
I was a little skeptical of buying this because i hadn't heard of this company, however i'm glad I did. I like not having to have different backpacks.
Emmanuel
Parsippanny, New Jersey
This is for my son, who loves to ski as a Christmas present. I received it a few days ago, and looks great quality. The modular concept is interesting. Only thing is that the ski backpack doesn't have a rain cover.
Peggy H
Des Moines, US
It seems i got 3 quality backpacks for the price of 1. Why not!
Tom
Seattle, US


CHECK OUT OUR OTHER BUNDLES